Introducing our new 12″ x 6″ Slatted Wood Signs
We're excited to unveil our solid wood slatted signs using reclaimed pallet wood. Each sign is unique with knots, color, dents & dings that give each sign character. 26 popular dog breeds are now available. Proudly made in the USA.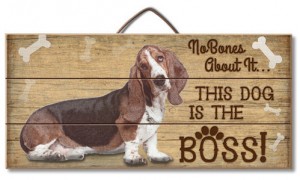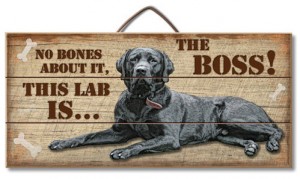 On our 12″ x 6″ sign series, the rustic wire hanger also doubles as an easel, making it easy to hang on the wall or sit on a desk or shelf.